Discover My Luxury Gut Health Granola: Nourish Your Body, Love Your Gut
My Gut Health Granola is:
Only Made With Activated Nuts For Aiding Digestion:

What sets our granola apart are the activated nuts. Raw nuts are soaked to remove anti-nutrients and then gently dried at low temperatures to preserve the natural fats which are otherwise destroyed at high temperatures. They are not only lighter and tastier but also kind to your digestion. Activation, or soaking/sprouting, of nuts, is the key to unlocking their nutritional potential. It releases enzyme inhibitors, promoting better digestion and nutrient absorption.
Gluten and Wheat Free:

Our Granola naturally does not contain gluten because we do not add grains to bulk up our recipe. A gluten-free diet can lead to a range of health benefits. By eliminating gluten many people experience improved digestive health. This is even more essential for individuals with celiac disease, gut health problems or even gluten sensitivity. Going gluten-free often results in reduced digestive discomfort, increased energy levels, and better nutrient absorption.
Grain (Oats) Free and Low Carb:

Nearly all grains such as oats unless properly prepared will inflame the gut lining. Our granola is intentionally and absolutely grain and oats free to minimise the risk of allergies, gut irritation and inflammation. 
Plant-Based (Suitable for Vegetarians and Vegans Who Eat Honey!):

Rooted in a wholefoods philosophy, our granola offers a flavourful experience for both vegetarians and vegans who include a little honey in their diet.
Processed Sugar-Free:

We're firm believers in the natural sweetness found in real ingredients. Our granola proudly steers clear of processed sugars, artificial sweeteners, and sugar alcohols like xylitol or erythritol. Instead, we embrace the goodness of natural sweeteners, like a touch of raw local honey and dates. These natural sweeteners not only bring sweetness but also come packed with other beneficial components, unlike refined sugars that strip away nutrients from the body. Meanwhile, artificial sweeteners can disrupt your body's balance, and sugar alcohols may lead to gut discomfort and gas issues. We prioritize your well-being, from taste to digestion.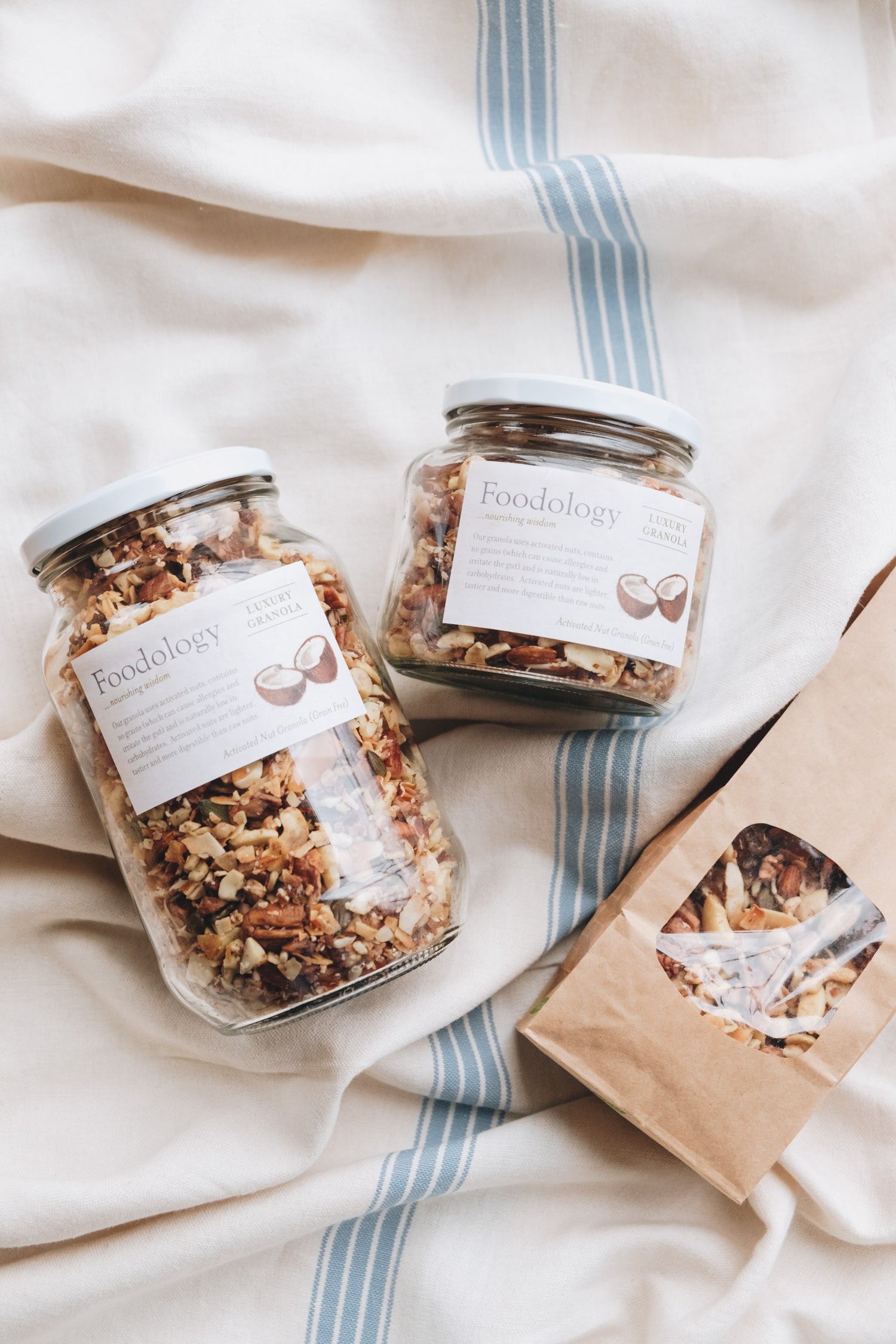 Learn More About My Granola and the Love We Pour Into Every Batch.
Our Luxury Gut Health Granola is more than just a snack; it's a delightful blend of nourishing ingredients that cater to your well-being.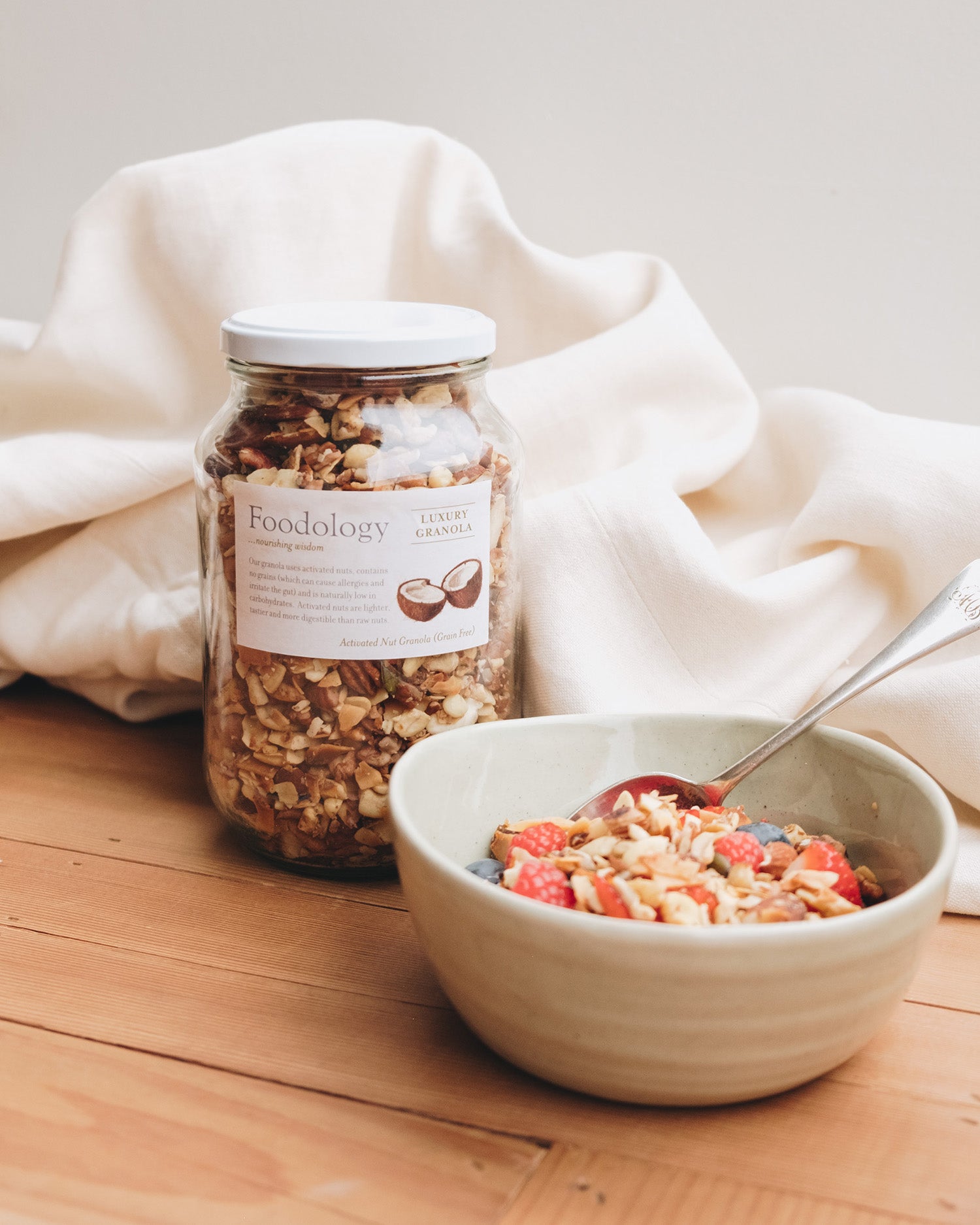 Why Gut Health Truly Matters
Your gut isn't just about digestion; it's a complex ecosystem teeming with bacteria and microorganisms. This thriving community plays a pivotal role in your immune system, nutrient absorption, and even your mood.
Get your hands on Granola!
I'm a little obsessed with food,
with ethical produce, sustainable eating, real nutrition, local and seasonal ingredients, and all things delicious. In fact, I have made it my mission to spread the word on the fundamentals of whole food cooking and eating, urban growing and greener living – making it possible for anyone to implement, enjoy and reap the benefits of our honest-to-goodness approach to food.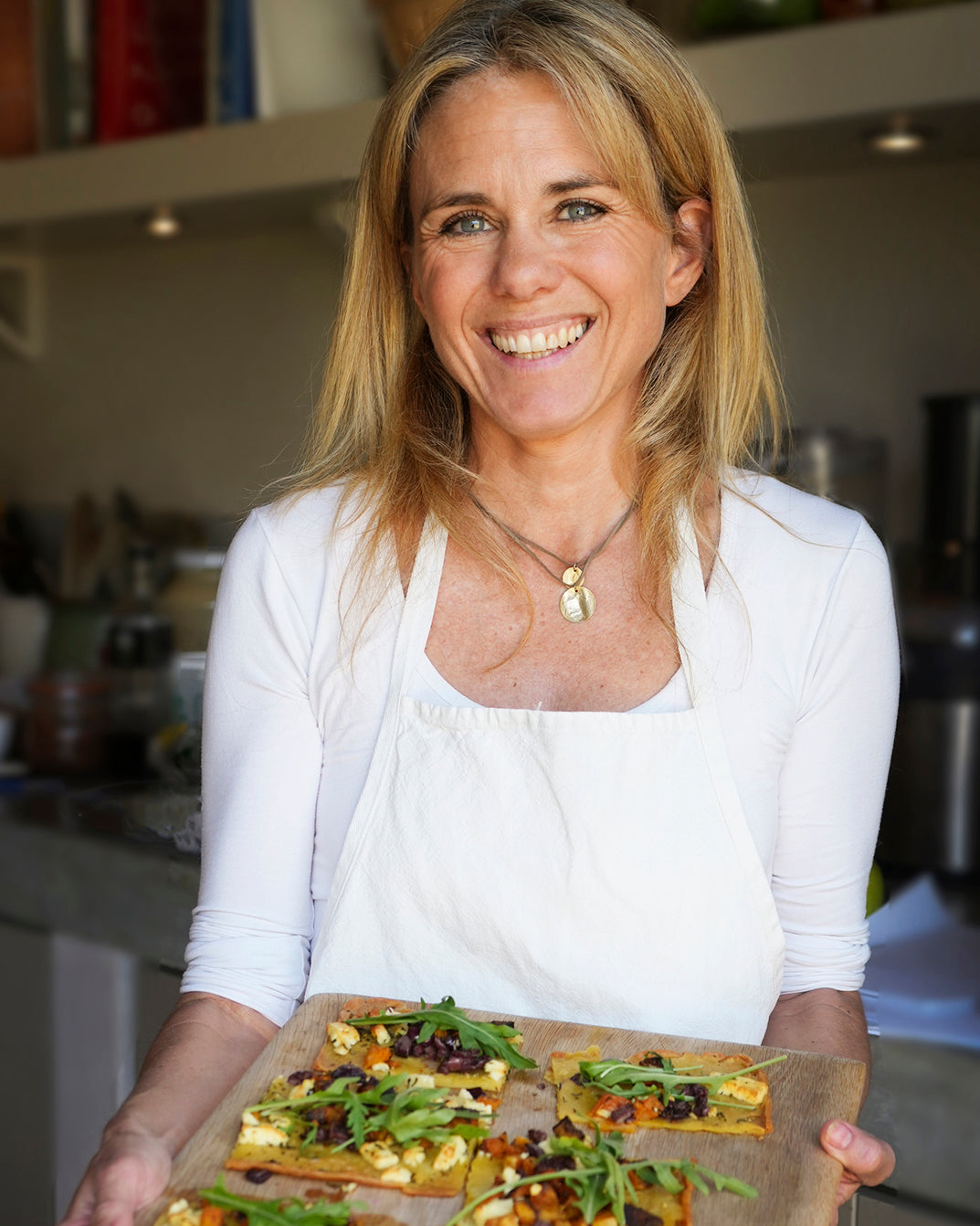 Hi! I'm Anastasia, a passionate nutritionist with a mission to transform the way we nourish ourselves and our children.
From my background in premier food retailers to my current role as a homesteader and holistic practitioner in Plettenberg Bay, I aim to bring you knowledge in wholefood preparation, gut health, and sustainable living.
Learn More
Hear from our happy customers:
Seanagh Fannin

I was so delighted to chance across the Foodology Granola in the Spar one day. I really prefer to eat "clean" and battle to find granola that is of the same quality I would make at home… if I had the time. And so the convenience and confidence in the choice and preparation of the sourced products is really such a relief. But most importantly, it is absolutely delectably delicious. So much so, that apart from breakfast, I find myself grabbing a handful as a snack, post-run or mid-afternoon to power me through. I absolutely love this brand and will go to great lengths to find it.

Sandy Liddle

Anastasia is what I would call a "genius in the kitchen". She is a complete natural. She seems to effortlessly toss together various ingredients, creating superb flavours in highly original or unusual dishes. What is more impressive, is that her food is always wholesome and life-promoting. But one factor tops it for me: authenticity. She hasn't suddenly taken up cooking and is now masquerading as a foodie. She is a foodie to the core. She's loved food and cooking and been good at it since she was a child, cooking for her dad and brother after her mum died. Anastasia is what you get when raw talent meets decades of passionate cooking. Anastasia is the real deal.

Carol Levin

I have so much love for this exquisite product. It really has changed my breakfast. Loving the crunchy, sweet, nourishing combination. And I can feel the benefit from the activated nuts. I can taste the integrity! Thank you!